ANN ARBOR–LLamasoft, a developer of supply chain design and decision-making software, announced the appointment of Karthik Mani as executive vice president and chief product officer.
In this new role, Mani will lead LLamasoft's global product development organization to define the company's product strategy and road map and to deliver an expanded product offering that enables LLamasoft to bring enterprise grade decision making software to market.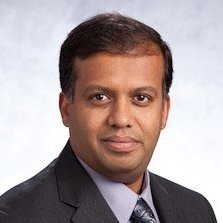 Karthik Mani
Said Mani: "Many of the largest global businesses already utilize LLamasoft solutions to digitally transform their supply chains and provide their executives with data-backed decisions to operate with agility. These solutions, along with LLamasoft's continued commitment to invest in enhancements and new capabilities at a rate that exceeds industry averages, is what attracted me to join the herd."
Karthik has experience delivering cloud-based, enterprise software and SAAS managed-services offerings to market at multiple companies in leadership positions driving both product management and product development. Most recently he served as executive vice president of products and delivery at Avitru. Earlier, he served as a senior vice president at Equifax, where he led several areas of the business, including sales, customer delivery, marketing new products and technology, and analytical services. His leadership experience also includes positions at TrueDemand Software where he served as vice president of product management, and i2 Technologies (now JDA Software) where he was the original product manager for their first optimization system, and went on to serve in several vice president roles and built incremental revenue for established and new products to drive revenue growth to nearly $1 billion.
"LLamasoft is continuing to deliver accelerated growth results with customers, products, and our people," LLamasoft CEO Razat Gaurav said. "Having Karthik join the LLamasoft senior leadership team is an important step in our vision to deliver a next-generation cloud solution that shapes the future of supply chain decision making for global organizations. Karthik's experience in driving product strategy, accomplishments in developing enterprise grade cloud solutions, passion for supply chain innovation, and proven leadership skills will be critical as we step up our efforts to expand customer value and success."
More at www.llamasoft.com