MITECHNEWS.COM is the largest and most influential Michigan digital resource for entrepreneurial and technology news, insight and community throughout Michigan. Stories chronicle the people and businesses driving technology in the state. Content is currently available in text and audio, delivered at the website (www.mitechnews.com), through two Weekly eNewsletters published each Wednesday and Friday, through RSS feeds to partner websites, and on Monday at 3 pm Eastern time in a live Internet radio show called M2 TechCast, part of the PodcastDetroit.Com Network. You can listen to the previous shows on demand at http:www.podcastdetroit.com/artist/mi-tech-cast
MITECHNEWS.COM has been honored with the following awards:
2015 Corp! DiSchiTech Digital Awards recipient.
2014 Best of MichBusiness Media Marvel award recipient.
2009/2010 Michigan Council of Women in Technology (WCWT) Partner Recognition award recipient.
2001 Automation Alley's Annual Awards Gala Emerging Technology Company of the Year recipient.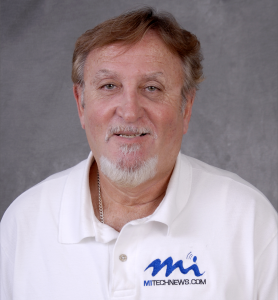 MIKE BRENNAN is founder of Michigan News Network, and serves as CEO, as well as Editor & Publisher of MITECHNEWS.COM. Brennan has worked since 1980 as a technology writer at newspapers in New York, NY, San Jose, CA., Seattle, WA., Memphis, TN., Detroit, MI., and London, England. He co-founded and served as managing editor of Pacific Rim News Service (SEATTLE), which developed a network of more than 100 freelance journalists in 17 Asia-Pacific countries.
BRENNAN won more than a dozen awards from the Society of Professional Journalists and from the Society of Business Editor and Writers, including first place in the large newspaper category for the coverage he did for the Detroit Free Press of billionaire Kirk Kerkorian's attempt to buy Chrysler.
BRENNAN also shared the International Golden Wheel Award with Free Press writers for coverage of Daimler's takeover of Chrysler for the best auto coverage in the world during 1998.
In 2011, BRENNAN co-authored a cybercrime thriller, called Cyber Styletto, which predicted many of today's cybersecurity headlines. The book is for sale at Amazon.Com's Kindle service.  The sequel, a graphic novel, is in development.
BRENNAN earned a bachelor's degree with distinction from the University of Michigan, a master's degree in journalism from the University of Missouri and was the 1992-93 Knight Fellow in Economic Journalism at the University of Michigan where he studied at the Ross School of Business. Email: brennan at mitechnews.com. Follow Mike on Twitter: @MITechNews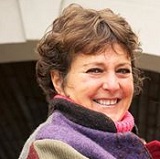 BUSINESS CREATOR MICHELE S. HIRSCHFIELD has earned a strong reputation for excellence across a variety of business sectors. Hirschfield also has been active in various community activities. As a result, Tim Hortons Café & Bake Shop and Cold Stone Creamery Holt was chosen by the local community as Celebration! Cinema's 2012 inaugural "Celebrated Service" award recipient in Lansing. The South Lansing Business Association named her its 2010 Business Person of the Year.
HIRSCHFIELD earned a Bachelor of Arts in English Literature from Hillsdale College. She is a graduate of the comprehensive training programs of Merrill Lynch, PaineWebber, Sprint, AT&T, and Tim Hortons and Cold Stone Creamery. Email: [email protected]. Follow Michele on Twitter:  @welcominresults