OKEMOS – As widely predicted, anticipated and even celebrated (by some), the biggest cybersecurity stories in 2018 were all about privacy. But STOP. Before you click or jump to another article, this year-end cyber-round-up is NOT a rehash of GDPR and other new global regulations.
For the most part.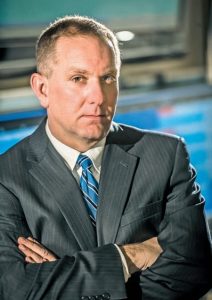 Dan Lohrmann
There is no doubt that new privacy laws in Europe dominated tech and security magazine headlines — especially in the first half of the year. Add in new California and New York privacy laws, and compliance seemed to make a big comeback — at least for the lawyers.
But privacy topics ranged from Facebook's testimony before Congress to plans for a global DNA database. Many other topics also fed the privacy narrative, from more ransomware in hospitals and cities to arguments over uses for new artificial intelligence and big data capabilities.
In fact, I believe that new microchip implant actions and plans for companiesis set to become the next huge privacy issue. The chip implant topic was a growing trend in 2018 and is set to explode in the 2020s.
In the same year that the United Nations proudly proclaimed that more than half the world is now online, other headlines asked: Is NOTHING private anymore? This UK article describes the "shocking extent of how big firms harvest your data — from children's voice recordings, passport info and even pregnant mothers' due dates.…"
Nevertheless, this widespread (even dominating) focus on privacy in 2018 does not, necessarily, imply a societal trend toward more privacy for all. Indeed, the privacy regulations have received a backlash from others who claim (loudly) that government over-reach and regulations are simply old-fashioned. There is little doubt that some people (especially millennials) don't care (very much) about their privacy anymore, especially when they can trade privacy for convenience.
At the same time that new privacy regulations dominated business discussions, some experts proclaim privacy is dead.
To read the rest of Dan Lohrmann's column, click on http://www.govtech.com/blogs/lohrmann-on-cybersecurity/2018-the-year-privacy-took-center-stage.html