OKEMOS – What will happen in the future?  Technology is opening many new doors as we head into 2019. Using artificial intelligence, robots and big data, we are curing diseases, finding new galaxies and feeding more people. The world is radically transforming before our eyes.
In cyberspace, new 5G networks, unprecedented data collection and cloud computing resources delivered via amazing mobile devices keep changing lifestyles as never before. The Internet of Things (IoT), autonomous vehicles and microchip implants are redefining the definition of "connected."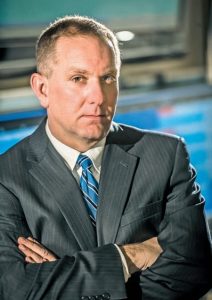 Dan Lohrmann
Meanwhile, at the center of all this innovative, cybersecurity has become the chief broker. For some, cyber is the accelerator which speeds up trusted interactions that are repeated with confidentiality, integrity and availability. For others, cybersecurity acts as the brakes that slows developers down when confronting dangerous turns.
Either way, the future of cybersecurity is paramount to the future of innovation. Will the people, processes and technologies come together for good or evil purposes in 2019? The stakes have never been higher.
Ready or not, we are on the cusp of a new decade. What will that future bring?
Here's what the best and brightest have prepared for you to consider — and act upon.
To read Dan Lohrmann's predictions, click on http://www.govtech.com/blogs/lohrmann-on-cybersecurity/the-top-19-security-predictions-for-2019.html