DETROIT – So you now are an accredited investor pulling down the big bucks and you want to invest in some companies with a lot of upside growth potential. But you don't know how to do it. Great Lakes Angels Fund has you covered.
The fund, which has built an $18 million war chest, is promoting a seminar on Angel investing Jan. 10 at Automation Alley in Troy. The program runs from 8 – 9:30 am.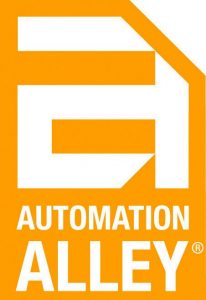 The format will be an overview on who are angels, what angel investing is all about, how they fit in the financing of startups and include a panel for Q&A.  Panel members are: Michael Gibson, Attorney at Kerr, Russell, Weber and Jeff Brogley, Tax Principal and Head of Family Office Practice at Rehmann Group plus Jerold Zwas a successful entrepreneur and Angel investor.
A Kauffman Foundation study showed 90 percent of net new US jobs are created by companies less than five years old.  These companies match the profile of startups funded by angel investors.  Angel investing is the fastest growing investment Asset Class in the past 10 years. Total angel investments nationwide in 2017 were $23.9 billion, an increase of 12.6 percent over 2016. A growing economy includes a vibrant entrepreneurial ecosystem. Angel investors are a vital component of entrepreneurial economies.
Angels are progressive investors with above average risk tolerance, that are looking to diversify their portfolio with a higher return investment Asset Class.
The intended audience is Business Owners/Managers, Family Offices, Wealth Managers and Accredited Investors.
This will be a FREE event and registration is required. Register here. There is limited seating so register early.  Automation Alley, 2675 Bellingham, Troy, MI 48083
The Great Lakes Angels Fund was formed on August 1st, 2018, with the purpose of establishing a different kind of venture fund focusing on early-stage companies in the Great Lakes region.  
CONTACT:  Great Lakes Angels Fund, [email protected]