AUBURN HILLS – In the last decade, the pace of change in the manufacturing industry can best be described as breakneck. New regulations that influence how things are made, an evolution in the way people buy and consume goods, and a strengthened economy have all encouraged shifts in the way manufacturers run their businesses – with positive outcomes.
According to the Institute for Supply Management, American manufacturers are experiencing growth at the fastest pace in 14 years. It has become apparent that this ever-changing environment has produced a strong and stable manufacturing industry, and in some industry verticals can even be described as thriving.
As CTO of Plex Systems, which provides cloud ERP and MES to more than 600 manufacturers with operations around the world, what's incredible to watch is the rate at which manufacturers are adopting technology to ride this wave of change. Industry leaders are using physical and digital technologies to connect objects, processes, systems, people, facilities, customers and suppliers. Pundits and experts are calling this the Fourth Industrial Revolution – and its effect on our world is as important as the invention of the steam engine or the advent of mass production.
While manufacturers might all be experiencing similar market forces, the way they deploy and use technology to respond to them is as unique as the companies themselves, which is why Plex annually conducts a State of Manufacturing Technology survey. We want to understand which technologies manufacturers most rely on to run their businesses, which emerging technologies they believe are going to be true gamechangers, and how they plan to grow in the years to come.
Here's your chance to be heard: You're invited to participate in the 4th State of Manufacturing Technology Survey. Click here to start the survey.
In exchange for 10 minutes of your time, you'll be entered to win a set of Bose Soundsport wireless headphones and a matching Soundsport charging case. Your feedback will be kept anonymous.
Last year, the study revealed that while the Fourth Industrial Revolution was projected out into the future, at least four major facets of 4IR were already in place:
First, Cloud has resoundingly moved from "what's next" to "what's now" in manufacturing, with 96 percent of survey respondents noting that improvements in connectivity to systems, machines, suppliers, and customers are a direct result of cloud systems.
Second, connected manufacturing is among the most powerful technology-based shifts in a generation. Seventy-four percent of respondents cited improved connectivity with mobile and personal devices, and more than half have improved industrial equipment integration using cloud technologies.
Third, the cloud is extending that connectivity to supply chain planning. By leveraging accurate, timely data from the shop floor and across the enterprise, 60 percent of those surveyed noted better supply chain performance using a cloud-based system of record.
Finally, the amount of data captured is growing exponentially. As manufacturers connect their production lines, supply chains, and even their products, the amount of data captured is growing exponentially. Twice as many manufacturers were using analytics in 2017 compared to the year prior, with even more planning implementations over the next five years. Half of respondents (48 percent) highlight data analysis as the most important skillset for their next generation of employees.
To view a Video News Update interview by Editor Mike Brennan with Jerry Foster that goes into much greater detail, click on https://youtu.be/LlpwJRnqQAE
To listen to a 14-minute deep dive podcast, click on https://soundcloud.com/internet-advisor-755109612/m2-techcast-episode-144-plex?utm_source=soundcloud&utm_campaign=share&utm_medium=email
The third annual report is available for download here: www.plex.com/resources/white-paper/state-of-manufacturing-technology.html.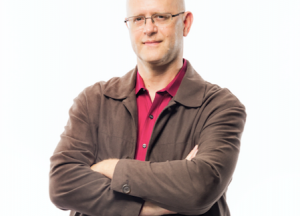 This column was written by PLEX CTO Jerry Foster.