ANN ARBOR — Pharma startup Esperion Therapeutics announced this week the appointment of Jay P. Shepard as a Class III Director, with a term expiring at the 2019 annual meeting of stockholders.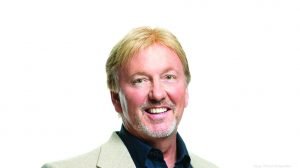 "Jay's experience supporting the launch and commercialization of biopharmaceutical products will be invaluable as we advance the bempedoic acid product franchise through the final stages of development and approval," said Tim Mayleben, Esperion president and CEO. "With five pivotal Phase 3 studies reporting out this year, and a clear regulatory pathway forward, Esperion has entered the most significant period in our history. Given his breadth of knowledge in bringing new drugs to market, we are confident that Jay will make important contributions to help us deliver once-daily, oral therapies that complement existing standard-of-care treatments to the millions of patients in need of additional LDL-C lowering."
Shepard has served as president and CEO of Versartis Inc. since May 2015, and has also served as executive chairman of the Versartis Board since early 2014. He also previously served as executive partner at Sofinnova Ventures, president and CEO of NextWave Pharmaceuticals, which was acquired by Pfizer, president and CEO of Ilypsa, which was acquired by Amgen, interim president and CEO of Ilypsa spinout Relypsa, which was acquired by Galencia, and vice president of commercial operations at Telik and Alza Pharmaceuticalsm, which was acquired by Johnson & Johnson.
Shepard has more than 30 years' experience in the pharmaceutical, biotechnology and drug delivery arenas, and has participated in or led more than 16 product launches by preparing markets and establishing sales and marketing operations. Shepard is a board member of Versartis Inc., the Christopher & Dana Reeve Foundation, and the Santa Clara University Entrepreneurial School. He earned a Bachelor of Science in business administration from the University of Arizona.
Esperion is developing a novel product called bempedoic acid that inhibits cholesterol synthesis, and is combining it with a drug called ezetimibe that inhibits cholesterol absorption, to create a novel non-statin cholesterol reducting drug that can be delivered orally once a day. That's particularly important for the millions of people who are intolerant of today's cholesterol-lowering drugs, called statins, which cause muscle pain and weakness in some people. Bempedoic acid also reduces hsCRP, a key marker of inflammation associated with cardiovascular disease.
More at www.esperion.com.
This story appeared in Technology Century.