ROYAL OAK – TechStak's Nicole Pasuit kicks off a discussion on Technology and the Customer Experience: A Small Business Focus, with two experts who speak to low-cost, high value tools for SMBs and how they can improve their customer experience – just like the big companies do.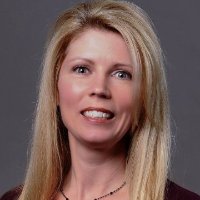 Nicole Pasuit
Chad Ghastin is an Independent Consultant and Instructor experienced in design, lifecycle marketing and digital product development. Chad has worked in marketing for 20 years building, managing and contributing to brands across various industries – including such brands as NBC News, Ford, Dodge, MasterCard, Nickelodeon and the New York Times. He is an expert in customer experience design for start-ups as well as established companies. He's extremely passionate about all things marketing and teaches advertising and communications at various universities.
Gavin Todd is the co-founder and CEO of Shopwindow an Intelligent Customer Experience Platform that speeds up buyers time to purchase, increases conversions while requiring minimum resources. Gavin and his co-founders began Shopwindow to offer every organization the technology of the Fortune 500's for a fraction of the cost.
Gavin is a passionate and active entrepreneur. In 1998 he founded the world's first digital postcard company. He is a speaker and recently spoke at Entrepreneurship-for-All an East Coast accelerator. He is on the marketing board for A2Y Chamber of Commerce and actively mentors local business owners and entrepreneurs.
To listen, click on https://soundcloud.com/podcastdetroit/m2techcast-episode-97-techstak-nicole-pasuit