LANSING – Edge Partnerships and Publicom have joined forces to create a new partnership that will focus on marketing, public relations, design and digital experience. The new agency is called Edge Publicom.
More than a year in the planning, the new partnership purposefully worked toward a business model founded on exceptional client service, guaranteed results and, most important, a culture that embraced both a traditional foundation with new generation flexibility. The partners spent months making sure their clients would benefit and their teams would thrive.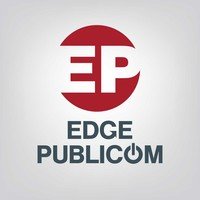 Edge co-founders Lorri Rishar, MBA, and Angela Witwer, in a press release, said they knew the fit was right with Publicom President Lisa O'Connor.
"Bringing three super-focused women together to create an agency equipped to deliver results in today's fast-paced world was an amazing experience," said Rishar, chief executive officer. "I am proud of what we have created and beyond excited about the service we, collectively, will provide to our clients."
The agency's diversified client list proudly represents an eclectic mix of organizations that includes government, health care, insurance, finance, education, technology and a broad array of entrepreneurs and businesses based in Michigan, the U.S. and throughout the world.
"This is a great match that I know, without a doubt, will best serve our clients and those wanting to achieve their organizational goals," said President O'Connor.
Contributing to the full-service agency's continued success are marketing, creative, public relations, social media and digital professionals.
To learn more about Edge Publicom, visit www.edgepublicom.com.