TROY – HBPO, the auto industry's largest global supplier of front-end modules, plans to add an assembly plant in Michigan and more than double employment in North America due in part to a growing demand from electric- and autonomous-vehicle manufacturers.
In the last three years alone, HBPO has opened four new N.A. assembly plants and added five new automotive customers, including two electric-vehicle makers, according to Diana Mannino, president of HBPO North America.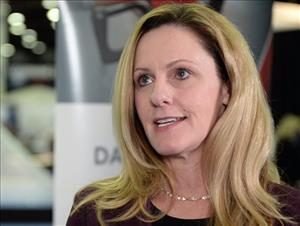 The company also has increased production of plastic components by 50 percent with the addition of a third injection-molding press earlier this year at its assembly plant in Puebla, Mexico.
"The number of new-vehicle models equipped with HBPO front-end modules (FEMs) in Canada, the U.S. and Mexico is expected to grow by 60 percent from 12 in 2017 to more than 19 in 2022," Mannino said in a press release. "Our annual sales in North America are expected to increase by 70 percent to more than $1 billion over the same period."
Mannino noted that a major portion of the company's current product-development work in North America is focused on future electric- and autonomous-vehicle programs.
"HBPO helps automakers significantly reduce costs, while simplifying their production systems," she said.  "Weight savings and reductions in warehouse space, assembly-line work stations and inventory investments also can be achieved."
She said the company's rapid growth in North America was based in part on the benefits achieved from outsourcing front-end assembly operations, including:
Reductions in inventory investment from between $5 to $7 million or more.

Savings of 3,000 to 4,000 square feet in plant floor space with the elimination of five or more assembly-line work stations.

Reductions in warehouse space of up to 30,000 square feet or more.

Elimination of up to 80 suppliers requiring direct supervision, including quality-control and logistics management.

Weight savings of up to 25 percent or more through HBPO design-and-development input.
"We are the only automotive supplier solely dedicated to the design, development and manufacture of front-end modules," Mannino said. "HBPO also is the world's largest supplier of front-end modules with annual production of more than 5.7 million units and sales of more than $2.3 billion in Europe, North America and the Asia Pacific region."
For more information, click on https://www.hbpogroup.com/en/