TROY – Cloud ERP developer Plex Systems announced Tuesday it has acquired Industrial Internet of Things connectivity technologies provider DATTUS. Terms were not announced.
DATTUS solutions connect manufacturing equipment and sensors to the cloud, manage high-volume data streams, and analyze in-motion equipment data to optimize performance, reduce costs, and ensure uptime. The acquisition is expected to accelerate Plex's IIoT strategy, extending the Plex Manufacturing Cloud to new streams of machine data and the underlying intelligence, Plex said in a press release.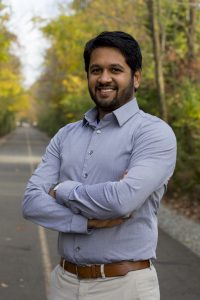 Anurag Garg, CEO of DATTUS, will be joining the Plex team as part of the acquisition.
"The IIoT Platform space is one of the fastest growing technology markets today," said Matthew Littlefield, president and principal analyst for LNS Research. "In just a few short years we already see adoption rates at 15 percent with another 23 percent of companies in the pilot phase. The acquisition of DATTUS compliments and extends the current capabilities of the Plex Manufacturing Cloud. With a successful integration of the two companies, Plex will be well positioned to holistically address the needs of many industrial companies pursuing a Digital Transformation initiative."
DATTUS brings to the Plex Manufacturing Cloud three major capabilities that will become central to Plex's long-term IIoT roadmap: IIoT Connectivity, IIoT Data Management, and IIoT Data Analysis.
IIoT Connectivity: DATTUS has simplified machine connectivity, providing plug-and-play solutions that work with the wide variety of protocols and data types used by equipment and sensors on the manufacturing shop floor.
IIoT Data Management: the DATTUS IIoT platform captures and manages the extraordinary volume and variety of machine data to support real-time visibility into activity across production operations.
IIoT Data Analysis: DATTUS analytics enable operational and business leaders to understand IIoT data in motion, providing decision support in areas such as predictive maintenance and machine performance.
"Plex pioneered the connection of machines and sensors to the cloud, ushering in the Industrial Internet of Things," said Richard Murray, chief product officer for Plex Systems. "DATTUS represents the next generation in IIoT, and accelerates our mission to make machine connectivity as simple as adding a smart thermostat to your home. We see this as an opportunity for a major step forward in both connectivity and utilization of machine data to drive efficiency, performance, and innovation on the shop floor."
DATTUS technology and solutions will become part of the Plex IIoT roadmap, effective immediately, and the company will provide further updates on new products and packages later in 2018.
Learn more at www.plex.com.