ROYAL OAK – Lori McColl is the founder of Whim Detroit, a technology consultancy that designs and implements leading edge digital platforms and operating models mobile apps supporting the future of how organizations will engage customers.  She tells her story to Tember Shea, Director of Inforum's InGAGE program, on this segment of M2 TechCast.
McColl is hosting the first fashion and retail hackathon in Detroit (www.detroitfashionhackathon.com) on April 20-22. Creators, designers, techies, makers all welcome to attend, she said. McColl said what's needed today is you need to know tech, data, interaction design, and customers in and out. Agile development has become the key.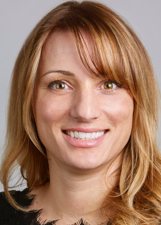 McColl is part of the InGAGE Master class for second-stage entrepreneurs. More than 100 women have graduated from the program and raised more than $42 million in follow-on investments and $9 million in government contracts. 
Before launching Whim, Lori was a Director with one of the largest global professional services firms responsible for implementing enterprise and cloud-based solutions for Fortune 500 companies in the automotive, technology, consumer products and industrial products sectors. 
Lori has spoken at the Women's Convention, Social Media Week & Detroit Start-up Week on topics ranging from the social impact and trends in the fashion industry to creating a social movement by following the passions and taking risks.   Whim has been featured in the Crain's Small Business blog and is part of a local movement to expand Detroit's fashion, tech and sustainability innovation.
Lori is a 4 time Ironman Finisher, 50K Ultra Marathon finisher and an Ohio University Division 1 Volleyball Player.  She has also combined her love of travel and by completing some of the world's most challenging hikes from Everest Base Camp (Nepal), Routeburn Track (New Zealand), and the Inca Trail (Peru).    Lori is an active member at the Detroit Athletic Club as a Board Member of the Fitness Club, Technology Committee member, Special Events Committee and Mentor for Future DAC Leaders.
To listen to her back story, click on https://soundcloud.com/internet-advisor-755109612/m2-techcast-episode-122-inforum-ingage-manager-tember-shea-with-lori-mccoll-of-whim-detroit