DETROIT – Tonya Matthews, president and CEO of the Michigan Science Center, has left the downtown Detroit STEM-hub to pursue other opportunities in the STEM community.  Matthews was the facility's first full-time CEO.
Her departure is effective immediately and current COO, John Anderson has become acting CEO on an interim basis while the board of directors conducts a search for a new CEO.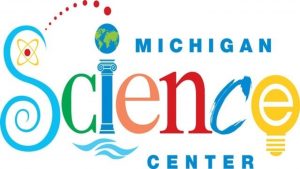 STEM is short for Science, Technology, Engineering and Math. Some add Arts to the mix, (such as in architecture) making it STEAM.
"We appreciate the passion and enthusiasm Tonya has brought to the Science Center over the past four and a half years and wish her the all the best in her future endeavors," said Tom Stephens, chairman of the Michigan Science Center Board of Directors, in a press release.
Since opening its doors in 2013, more than 1.4 million people have toured the facility. MiSci has inspired more than 1.4 million people of all ages.  
"It has been a privilege and joy to be at the helm of the Michigan Science Center. Working with a committed and passionate team, we revealed the tip of the iceberg of what MiSci can do for STEM in Detroit and the state of Michigan," said Matthews in a press release. "I look forward to watching the center grow and continue to make a greater impact in our community."