LANSING – U.S. Sen. Gary Peters announced last week additional funding for the Great Lakes Restoration Initiative for the 2020 fiscal year that has passed the U.S. Senate as part of a government spending bill.
Funding for the initiative would increase to $310 million from $301 million if the provision Peters (D-Bloomfield Township) helped shepherd through the U.S. Senate were to be passed. He worked with U.S. Sen. Rob Portman (R-Ohio) on the proposed funding increase.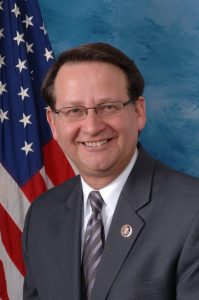 "For Michiganders, the Great Lakes are simply part of our DNA. But protecting them needs to be a national priority," Peters said in a statement last Thursday in announcing the funding. "With this additional funding, more projects in Michigan will have the resources to restore habitats, combat invasive species and clean up our waterways."
Peters, U.S. Sen. Debbie Stabenow (D-Lansing) and other leaders have pushed for increased funding for the initiative.
Peters and Stabenow in August unveiled legislation that would extend the sunset for the initiative another five years, to 2026, and increase funding to $375 million in 2022 and up to $475 million by 2026. In June, Governor Gretchen Whitmer called for a reauthorization of the initiative with funding set at $475 million for each of the next five years.
The initiative was created in 2010 and outside of Michigan also funds projects in Minnesota, Wisconsin, Illinois, Indiana, Ohio, Pennsylvania and New York.
Since the initiative was launched it has provided $762 million to 880 projects across Michigan, according to information from Peters' office.
This story was published by Gongwer News Service.